Hard to put into words really how wonderful it is to get these photos! I literally screamed when I saw your email (very unlike me! My husband was v surprised!) The day was so magic and so emotional but it went all so quickly. Thankfully we have a perfect record of it now! You really were our best investment on our wedding day - you've captured the precious moments for us in a thousand works of art we get to have forever. Receiving the photos is like reliving all the magic time and time again. You made us feel and look like the queen and king we got to be for our one special day! Every part of working with you was a delight and easy and your professionalism is impeccable. Our family and friends commented on how lovely and professional and unobtrusive you both were on the day. We couldn't recommend you more highly to other couples- I'd say having Damien and Anastasia document your wedding is to invest in a lifetimes worth of achingly stylish, beautiful, poised, and unforgettable memories you can hold and share.
Hi Damien & Anastasia, I have been trying to think of the right words all day to email you. I think in the most part because Ryan and I were literally speechless last night. We watched the slideshow of your amazing photos and one by one they took us right back to the best day ever. You have managed to capture every moment, emotion and element of the day perfectly. I can't believe in the depths of the rain and mud in that forest you have managed to capture such incredibly beautiful photographs. I still don't feel like I've taken in a fraction of them, we're going to be looking at them over and over! We really can't thank you enough for them. We're so looking forward to catching up with you both soon. Sending the warmest thanks to you both.
As soon as we met Damien and Anastasia we knew they were the perfect photographers to capture our wedding. They are so genuine, lovely, relaxed, and incredibly talented. They are also just the sort of lovely people you want to share your celebration with! Damien and Anastasia completely understood the mood and aesthetic we were after. The photos they produced are raw, candid and alternative in the photojournalistic style, but also with a sense of timelessness and elegance. Damien and Anastasia produced the perfect combination of modern and classic photos that you will look as lovely in 20 years time as they do today, and work above the "trends" you often see in wedding photos. We had an engagement session with them earlier in the year before our wedding, which was a great way to adjust to being photographed for us camera shy people (not to mention getting a wonderful set of stunning photographs without wedding garb), and on the wedding day they managed to capture every detail and intimate moment whilst barely being seen! Damien and Anastasia also have a great sense of adventure, which tied in nicely with our love of travel. Their sense of style and professionalism in everything they do is impeccable. I can't recommend them both highly enough.
Hey guys, Svet and I just spent the last hour or so going through the pics- WOW!!! They are just incredible! Thank you both sooooo much for making us feel so comfortable and for really capturing the vibe of the night. It was so special to us and these photos have taken us right back there! So many incredible photos I don't even know where to start. Thank you thank you thank you xx
Wow, AMAZING! we love them so much <— this doesn't even begin to explain how much we love them. You're both so talented, you've captured every single detail that we would have otherwise missed on the day. The shots of the beach and the national park are absolutely stunning. It was really hard not to cry too much while looking through these - felt like we were re-living the day all over again. Honestly, you've both got such an eye for the right light, the right angles, the right moments. You're also very good at weeding out the 'ugly faced' ones - I'm sure there were a few bloopers in there from the mosquito swatting. The trek through the park was definitely worth it - I would tell anyone to trust you both on the weirdest requests. Thank-you for capturing us the best version of the most special day - couldn't have imagined anyone else doing it. Thank you again, Damien and Anastasia. Let us know when you're next in the area for a drink.
Hi Damien and Anastasia, I want to thank you from the bottom of my heart for such an incredible series of photographs. They are truly amazing, and far and beyond all our expectations, you have really captured the essence of the day. Liana and I are so happy with the outcome and we will cherish these photos for the rest of our lives. Thank you.
To the lovely Damien and Anastasia, We are so impressed with your photographic style. Everything from how easy it was to have you around on our wedding day, to the final result - all packaged up so thoughtfully. We loved how relaxed you two are, and how many laughs we had together. We have since said that we felt like we had our friends with us - wandering the streets of Locorotondo and squeezed into our tiny Fiat 500! We never felt self conscious or uncomfortable having our photos taken - and for that alone, we were so grateful. Our gratitude only grew upon receiving our photos. Each time we show the photos to our friends and family, we would swear we see new ones. Our favourites are some of the more obscure shots highlighting the details in the moments that are so often forgotten. You captured the day and our amazing location with such relaxed creativity. It's clear to see how much you enjoy your work. A million times over, thank you. Your photos are such a great reminder of our Italian wedding. Big love to you and Anastasia.
Hey Damien + Nastia, We don't know where to begin - thank you, thank you, thank you. Lee's much better at expressing things in words...so I probably should have left this to him. The photos are sublime! I'm awestruck at your phenomenal talent. We feel so honoured to have had you capture our day. It's truly a gift of a lifetime and I can't wait to sit down in 50 years time to look over these and reminisce about one of the best days of our lives. The photos truly capture the essence of the day and give it a timelessness, clarity and lightness that I adore. I'm going to stop myself now otherwise I'll keep on rambling about incredible they are - honestly, we can't thank you enough. Sending much love (x 1,000)." // "It is with great amazement and a sense of friend's pride that I'm sharing some of the photos so masterfully taken at our wedding by Damien and Anastasia. Gem and I knew we had world-class material coming, but this still blew our minds. Thank you so, so much guys! We love you!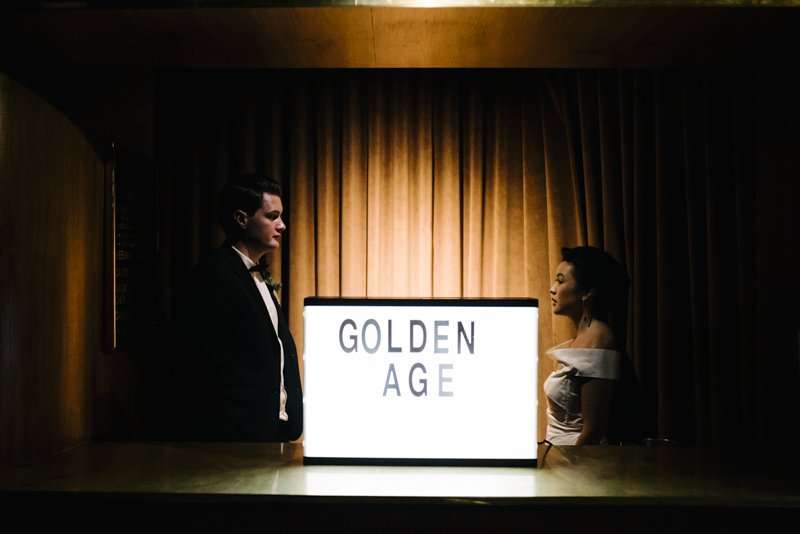 We first met Damien and Anastasia at an exhibition and fell in love with their work and kind, caring natures immediately. Two years later, after we got engaged and started planning our wedding, we knew without a doubt that we wanted them to capture our big day - there's something so special and unique about their work, we didn't even consider any other photographers! Leading up to our wedding day, they worked hard finding great, unusual locations to shoot and patiently answering our questions (right up til 10pm the night before)! Then on our wedding day, once we got to the venue, we didn't even notice them there but were amazed afterwards that they managed to capture every single moment! If you're a bride or groom-to-be, who wants beautiful and distinctive photographs of their special day, we can't recommend Damien and Anastasia highly enough. Get in touch quickly though, cos we're already looking for more projects we can work with these guys on! ;)
Firstly, just wanted to say a massive thank you to you and Anastasia for your work at the wedding. You guys were so lovely to have around and the photos I've seen so far are absolutely beautiful. You have a unique way of capturing people's energy (I saw it in your other shots on your website - it's why we wanted you to shoot our wedding!) - I think it's because you both are so lovely and easy to work with. Harry and I both loved getting lost in the woods with you guys, it was really fun! We felt immediately at ease in your company and that was so refreshing. We have our photos taken a lot as actors and I have to say, we both have never felt so at ease and comfortable being shot.
Damien, you and Anastasia are absolutely amazing!! Thank you so much for shooting our wedding day last Friday, you did such a fabulous job, even with the rain! I know I have only seen a couple of photos of the day so far, from the sneak peek pics you have loaded on FB and Instagram, though judging by these I know they are all going to be gorgeous and I am very excited to see the rest! You and Anastasia were a pleasure to deal with from our very first meeting all the way up to and including our big day, going above and beyond to research an itinerary around the Pyrmont area for our portrait photos and I cannot recommend you highly enough! I'm sure I will have more to say once we have the opportunity to go through all the photos. Thank you for everything! I must reiterate, you are amazing!
We happened to be in Warsaw Poland when we got your email. We decided to to stay in our apartment that evening. Overlooking the square, we opened a bottle of wine, put on some music and looked at each and every photo. We absolutely loved how you captured our day, the little moments with our families and the atmosphere of the night. We laughed, we cried and we remembered the day again. THANK YOU so much to you and Anastasia x